What We Do
Supporting Production
FifeScreen+TayScreen - Supporting production
We are the Fife Tay region's screen office. If you're interested in filming here, we can help. Or give us a try for suggestions, whatever stage your production is at.
Serving the Councils of Angus, Dundee, Fife and Perthshire, the service is free and confidential. We can help you plan and carry out production in Fife Tay with expert knowledge, locations, services, permits and contacts.
We support all kinds of media including advertising, commercials, film, TV, animation, web, games, apps, stills, art and radio. We help all kinds of people such as producers, directors, location managers, writers and creatives at any stage of projects from development and pre-production through production and post-production. We can help you with research and to find the right locations, places to stay, production services, support services and crew. Let us know what you need and we will do our best to find it.
Image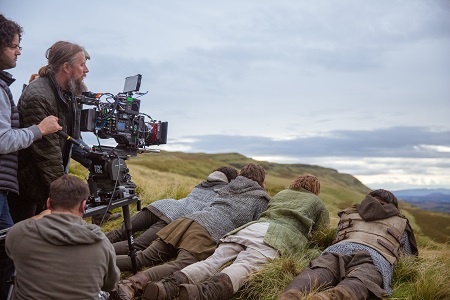 The Production Code for Fife and Tayside
We want you to have a great experience here and get to the right contacts fast. We have a system in place with key contacts including Police Scotland (Fife and Tayside) and the Councils of Dundee, Fife, Perth & Kinross and Angus.
Let's talk about your plans and we'll do the follow up.  
You can download the Fife Tayside Production Code here (PDF - 600 Kb)
We have also added a Covid-19 Annex that is an Action List for filming in public locations and that may also be helpful for private locations. This is being kept under review in response to changing conditions arising from Covid-19. We are working with the Scottish Locations Network, Screen Scotland, Film Offices UK, Flm London and Creative England to provide parity across the UK.
Please download the Covid-19 Action List for Filming in Public Locations.
If  you are filming in country areas you should also make yourself familiar with the Scottish Outdoor Access Code.
Privacy and GDPR
FifeScreen+TayScreen respects your privacy and is committed to protecting your personal data. This Privacy Statement will inform you as to how we look after and deal with your personal data and tell you about your privacy rights and how the law protects you.
Read our Privacy Policy to find out more (opens in new window).