Be Fife Tay
About Fife and Tayside
The place to power up your screen and creative business in Scotland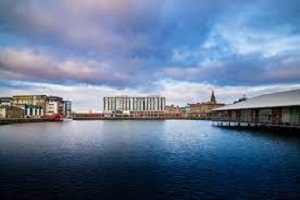 The screen industries are thriving at a phenomenal pace. Why not be a part of that momentum in Tay Cities Region? With exceptional digital infrastructure and a stream of creative talent emerging from the region's prestigious universities and colleges, Fife Tay is the ideal place to bring your screen and creative business to life, diversify or scale up. The region takes in the cities of Dundee, Dunfermline and Perth and Angus, Fife and Perthshire.   
Start your journey with us and benefit not just from a prime geographical location but also from an innovative and supportive business ecosystem that is designed to help you succeed. In Tay Cities Region, we recognise the potential and importance of the gaming industry. Accordingly, we offer resources, networks, and funding opportunities to ensure your gaming business thrives. Join a community where creativity meets technology, and passion meets proficiency. Forge valuable connections and watch your gaming business soar in Fife. 
Choose a base in Fife Tay and you'll experience lower costs for talent and space compared to London, San Francisco, or Boston. It also offers fun, relaxation and exceptional quality of life for the ideal work/life balance so a great place to attract and retain the best of talent. Welcome to a world of opportunities, and take your gaming business to the next level.
The region offers a dynamic and interactive ecosystem that encourages innovation and creativity. Academic powerhouses like Abertay, Dundee and St. Andrews Universities exhibit a commendable track record of collaboration with industry. This is an overview about what's on offer in Scotland, the UK and Tay Cities Region.
For free help and advice get in touch:
Julie Craik
FifeScreen+TayScreen
E: julie@tayscreen.com
T: +44 (0)1382 432483
M: +44 (0)7951 380403
Get Skills and Talent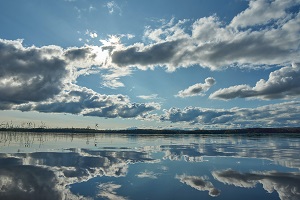 Choose Tay Cities Region for your screen and creative business or project and you'll find a regional community of ambitious, passionate and globally connected leaders. 
Over 96,000 highly skilled people working in digital technology roles
The UK's first Centre for Excellence in Computer Games Education at Abertay University, a founding partner of Sony's PlayStation First programme
Highly sought-after graduates from specialist university courses including such as Computer Gaming Technology and Glasgow School of Art's Games & Virtual Reality programme
test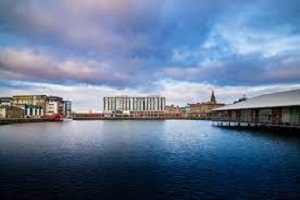 Money - get your hands on some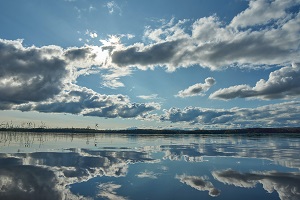 It is helpful to consider a portfolio approach to funding and finance to improve your chances of raising what is needed. In summary funding should be explored across: public and private investment/equity, public and organisational grants, R&D grants, and project finance/loans. Games companies can also consider deals with publishers that can advance funds. Crowdfunding is always a possibility.
A portfolio approach is also greatly assisted by the use of tax incentives and the Enterprise and Seed Enterprise Investment Schemes as these help to de-risk and optimise investment conditions.  
TayScreen and our partner Councils have established links with public and private sector agencies and can help with introductions and approaches.
You can search for business funding information and sources of advice at:
https://www.mygov.scot/funding-advice-search
This is Scotland's national economic development agency that helps businesses to innovate and scale. They particularly focus on innovation, investment and international.
 
This is a national source of business advice in Scotland delivered and supported by local authorities. More information on Business Gateway Fife is at:
 
Match funding  - The Scottish Co-investment Fund (SCF) helps with finance gaps alongside accredited co-investment partners. Investment can be made in companies from start-up, early-stage to expanding businesses seeking to develop products and/or markets. Whilst this is not sector specific, certain sectors such as banking or hospitality might be ineligible unless proposals concern innovative, disruptive or technology approaches. Companies need to get support from an accredited investor before applying. This fund:
Matches accredited co-investment partners up to a maximum of 50% of the total funding package on a commercial basis
Typically provides £100K to £2m, as part of total deal sizes typically £200K to £10m.
Is an equity fund – SNIB takes shares on equal terms with investment partners.
Companies must be:
Commercially viable high-growth potential business
Have, or be in the process of developing, a significant operational presence in Scotland  proportionate to the investment being sought
A Small to Medium Enterprise (SME) – broadly maximums of 250 employees, €50m turnover, €43m balance sheet total. 
Have or be developing or be committed to developing a net zero plan.
Commit to the key principles of fair work practices.
For an idea of the process to become an accredited investor take a look at:
https://www.scottish-enterprise.com/media/2569/scf-partner-form-sib.pdf
This is the UK's national development bank and helps businesses find funding routes and offers free financial tools and expert information.
British Business Bank - other forms of finance
British Business Bank- search finance experts 
Business angel investment topped a record £50 million in 2022 according to angel group, Linc Scotland. This is the national business angel network for Scotland with a membership comprising both individual investors and most well know groups / syndicates. 
Linc Scotland Member Directory

Venture Capital (VC) provides finance and operational expertise for entrepreneurs and start-up companies, typically, although not exclusively, in technology-based sectors such as ICT, life sciences or fintech. Private equity tends to be for more established companies. A more limited group of VCs will look at media and Games.
Sources of information include:
Includes a directory of investor organisations – 1 year access is available for £150.
UKBAA builds and connect the investment ecosystem, creating a coherent and diverse landscape for financing high-potential entrepreneurs across the UK. It also helps to coordinate diverse programmes ranging from access to investment support to investor education and training. Working alongside industry leaders, they help to drive investment into the regions, diversify the investment ecosystem and shine a spotlight on leading UK innovators. Membership is for investors starting at £195 per year.
A free to search directory and additional paid-for services available such as review of proposals.
https://findvc.co.uk/vc-directories/
Growth Business UK venture capital directory, a comprehensive guide to every British VC investing in start-ups and scaleups.
Loans are more common for business finance that equity investment/venture finance. Generally this involves loans and lenders might require the creation of a special purpose company. Lenders generally charge a fee from the game budget or a premium payable from game revenues. They might also want a revenue share. Project Finance is well established for media production. While this is not the case for games, there is a small but growing number of lenders.
To get project finance, you have to show strong commercial potential such as through sales forecasts, track record and examples of previous similar successful projects.
Tax Reliefs and Incentives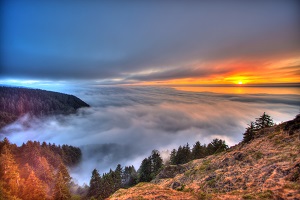 These need a UK company that is registered for Corporation Tax. 
The UK Government Enterprise Investment Scheme (EIS) provides relief for investors in qualifying companies, and additional relief is potentially available for investors under the Seed Enterprise Investment Scheme (SEIS) in companies that are in the earliest stages of development.
The investment must be for shares that have been fully paid up, in cash, when they are issued, and these must be full-risk ordinary shares, not redeemable with no preferential rights other than certain fixed preferential dividend rights. There are several possible benefits to investing under the EIS and SEIS:
Income Tax Relief
EIS income tax relief is claimed at 30% of the amount invested in the tax year in which the investment is made, up to £1,000,000 of investment (i.e. £300,000 of income tax relief per year).
Individuals can also claim SEIS Income Tax relief at 50% of the amount invested in the tax year in which the investment is made, up to £100,000 of investment (i.e. a maximum of £50,000 of income tax relief per year).
These reliefs can be carried back to the tax year preceding the year of investment, subject to the annual limit. The relief is given as a reduction of the investor's income tax liability.
Shares must be held for a minimum period – usually three years.
Innovation/R&D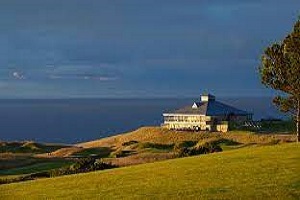 Naturally the R&D outputs are the priority. Whilst resources need to be allocated to conduct R&D, this can mean funding for or towards associated activities provided these do not detract from outcomes undertaken to the funder. We have established relationships with universities in the Tay Cities Region and beyond and wide experience and success on applying for funding. We can help with introductions, brokerage of collaborations and input to funding bids. 

Engagement with university R&D can also be assisted by Interface, a central hub connecting organisations from a wide variety of national and international industries to all of Scotland's universities, research institutes and colleges.

Innovation services include:
Data and Artificial Intelligence
The Data Lab is Scotland's innovation centre for data and artificial intelligence (AI). It offers companies access to graphics innovations to enhance realistic experiences.
Immersive – VR/AR/XR
VR and AR play a key role in Scotland's gaming sector and are attracting investment in collaborations between the private sector and universities. Microdisplay technology is driving immersive VR innovation in Scotland. Forth Dimension Displays based in Fife is designing and manufacturing high-resolution near-to-eye microdisplays for military, medical and virtual reality images.
https://www.forthdd.com/

UK Research and Innovation (UKRI)        
UKRI is a non-departmental public body sponsored by the UK Government Department for Science, Innovation and Technology (DSIT). Opportunities are listed and it is worth subscribing for updates. UKRI covers diverse areas and the most pertinent for screen are:
AHRC funds outstanding original research across the whole range of the arts and humanities.
 
A good starting point for all opportunities is the umbrella body for R&D funding, UK Research & Innovation Opportunities.
This is the major EU R&D funding programme. Following Brexit, the UK has re-joined this programme.
UK joins Horizon Europe under new deal.
Horizon Europe Work Programmes.