Contact Us
Getting Here
Image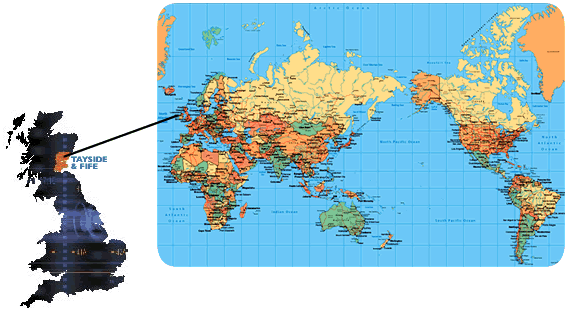 Scroll down to see interactive Google map.
Take a look at more travel and general information about Fife Tay.
Take a look at filming and business information about Angus, Dundee, Fife and Perth and Kinross.  
Planes and Boats and Trains
By Air
To get to Fife and Tayside there are direct flights between London Heathrow and Dundee.  Flights are operated by Loganair.  There is more information at the Loganair website.
There are also direct flights between Dundee and both Belfast, Northern Ireland and the Scottish islands of Shetland and Orkney.  
International airports at Aberdeen, Edinburgh and Glasgow connect with London and many destinations across Europe, the Middle East, Canada and the USA. 
Aberdeen Airport 
Edinburgh Airport 
Glasgow Airport
Image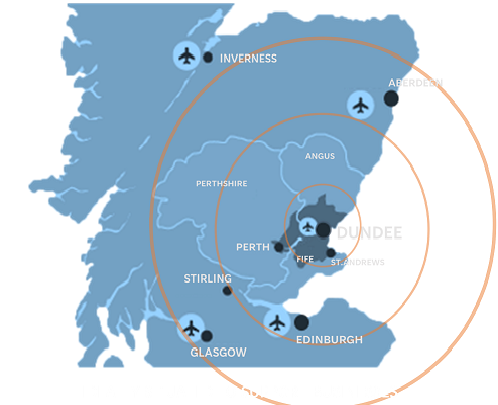 By Road
Image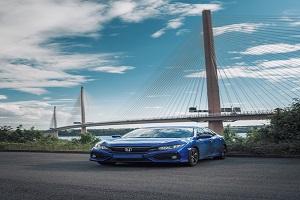 The region as a whole is around 15 minutes from Edinburgh Airport, 45 minutes from Aberdeen and 60 minutes from Glasgow, all by motorway.
Car Hire
Many sites help you to find and compare car hire services in Scotland. Some examples are:
Taxis and Airport Transfers
Image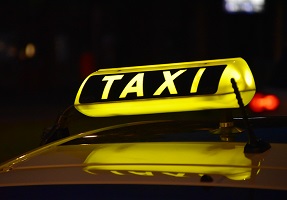 There are many airport transfer taxi services available. Take a look at Yell.
Bus Services 
Image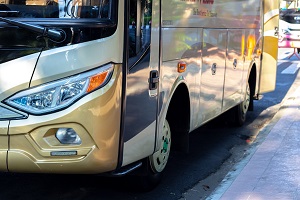 Check My Bus is a handy website to find the service you want for buses from the Fife Tay region to all airports in Scotland.
Services between Fife Tay and Edinburgh
Dundee
You can travel to and from Dundee using the Xplore Dundee X90 service.
Departing Monday to Sunday, every 1.5 hours from 04:30 to 01:30 (00:01 / 01:30 / 04:30 / 06:00 / 07:30 / 09:00 / 10:30 / 12:00 / 13:30 / 15:00 / 16:30 / 18:00 / 19:30 / 21:00 / 22:30)
The average journey time is 1 hour 20 minutes.
Xplore Dundee Bus Services
Fife
Direct and frequent travel is available from Fife 24 hours a day.
Departing every 20-minutes from Edinburgh Airport to Dunfermline between 0830 -1710, and 1735 and 1855; and in the opposite direction between 0600 -1620, and 1645 - 1745. 
Outwith these times the service operates every 30-minutes.
Stagecoach JET 747 connects you to your onward journeys at Ferrytoll Park & Ride, Inverkeithing Rail Station and Halbeath Park & Ride.
The services are located at Stop G outside the terminal building.
Stagecoach
Perth & Kinross
There 71 daily buses operated by 2 coach companies leaving Perth for Edinburgh Airport.
By Rail
Image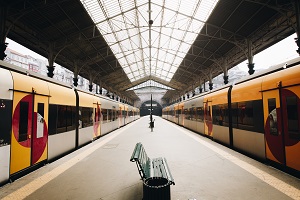 Rail links connect with all major cities in the UK and serve the entire Fife Tay region with principal stations at Dunfermline, Perth, Dundee, Arbroath and Montrose.
Whilst there are currently no rail stations at the airports of Aberdeen, Edinburgh and Glasgow, rail links are easily and quickly accessible by taxi or express, direct bus.
There is more information on getting to the following stations and their services and facilities at these National Rail website links:
From Aberdeen Airport, go to Aberdeen Station. 
From Edinburgh Airport, go to Haymarket Station. 
From Glasgow Airport, go to Queen Street Station.
By Sea
Image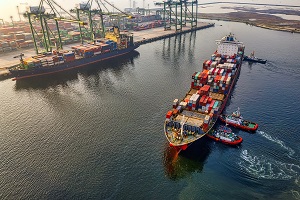 The region is on the North Sea Coast and ports and harbours are to be found along the River Forth at Rosyth, on the River Tay at Dundee and at Arbroath and Montrose in Angus.There is a shipping freight route from Rosyth to Zeebrugge in Belgium by DFDS ferries.