Fife Tayside Regional Information
Be Transported - Scotland's Tay Country
All about Angus, Dundee, Fife and Perth & Kinross
The old saying was that film and TV can transport you to another place. In an era of screen tourism, whether it's around fact or fiction, people want to go there and do that.
As part of Tay Cities Deal. Scotland's Tay Country is seeing Angus, Dundee, Fife and Perth & Kinross working together to drive up tourism. As the Screen Office serving the region, we need your help to develop better information on what is on offer for tourism and all kinds of screen and if you're interested in working with production.   
Some great websites to start your experience are:
We all know places are never just about geography. Tay Country is a magical combination of  all kinds of experiences and the people who make them happen. Beyond film locations and production services, we want to put on show a whole bunch of things to do in the region and signpost to more information. It's information about the fun stuff.
And if things to do are what you offer in Tay Country, take a look and see if what you know about is there. If not, or if something should be added, please get in touch.
Where is Scotland's Tay Country?
Image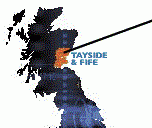 Take a look at more maps and travel information.
The Tay is Scotland's longest river starting in Highland Perthshire and flowing east towards the North Sea. Along the way it takes in the cities of Perth and Dundee.
Dundee, Perth & Kinross and Angus lie to the north and Fife sits between the  the Tay and the River Forth to the south.
Being a land of rivers there are many bridges with key crossings on the Tay at Dundee (Tay Bridges) and Perth (Friarton Bridge) and on the Forth (Forth Bridges and the new Queensfery Crossing.
Landmarks are the cities of Dundee, Dunfermline and Perth and the towns of St. Andrews in Fife and Arbroath Carnoustie in Angus.
The region as a whole is 15 miles north of Edinburgh, 70 miles east of Glasgow and 50 miles south-west of Aberdeen.
Here's an idea of all the ways to travel here by air, road, rail and sea.
Accommodation
There's a wide variety from luxury and world famous to comfort on a budget - some of the famous names are the Apex Hotel, Dundee, the Carnoustie Golf Hotel, Gleneagles in Perthshire and the Old Course and Fairmont Hotels, St Andrews.
We're in contact with regional hotels who know what it takes to be 'film crew friendly' - so whatever your budget or requirements, let us know and we'll put you in touch.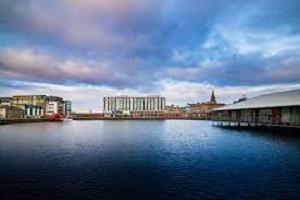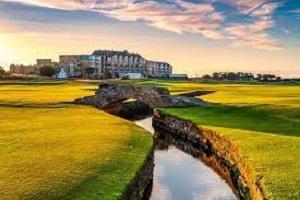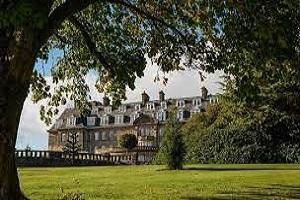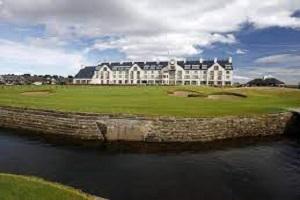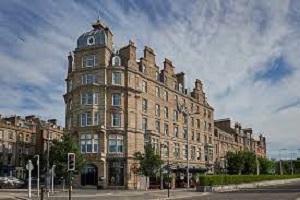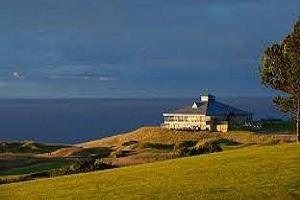 Weather
The climate is moderate whether at coastal level or deep into the highlands. In spring and summer temperatures range from 5c to 25c. Daylight is from as early as 5.00am until 8.00 to 10.00pm. Autumn and winter temperatures range from -5c to 10c. Daylight is from 8.30am until 4.00pm. Rain falls over an average of 175 days in the year - the region is sheltered and benefits from one of the best records for sunny days in the United Kingdom (over 14 hours).